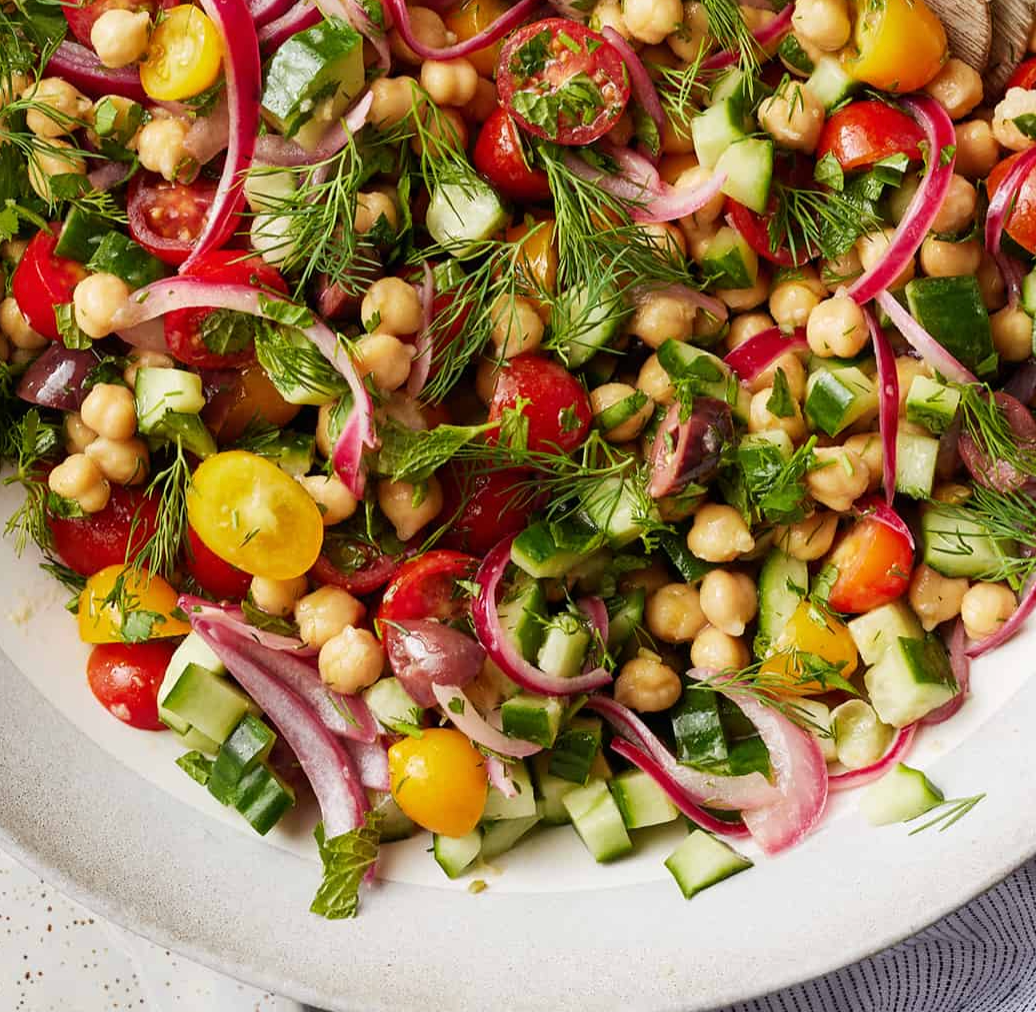 Fresh Chickpea Salad: A Vibrant and Healthy Holiday Side
As the holidays approach, we often find ourselves searching for lighter, fresher options to balance out the hearty, indulgent meals of the season. That's why I'm thrilled to introduce you to a dish that has become a staple at my holiday table: the Fresh Chickpea Salad. This salad is not only a feast for the eyes with its vibrant colors, but it's also packed with nutrition and flavor, making it an ideal side for any festive gathering.
Ingredients for a Crisp, Refreshing Salad
2 cans (15-oz each) chickpeas, drained and rinsed
1 large cucumber, diced
2 bell peppers (preferably different colors), diced
1 small red onion, finely chopped
A handful of cherry tomatoes, halved
Fresh parsley, chopped
Juice of 1 lemon
3 tablespoons olive oil
Salt and freshly ground black pepper to taste
Optional: crumbled feta cheese or sliced olives for an extra zing
Simple Steps to a Stunning Salad
Mixing the Ingredients: In a large bowl, combine the chickpeas, cucumber, bell peppers, red onion, and cherry tomatoes. If you're including feta cheese or olives, add them now.

Preparing the Dressing: In a separate small bowl, whisk together the lemon juice, olive oil, salt, and pepper. This simple dressing will bring a zesty freshness to the salad.

Combining Everything: Pour the dressing over the salad ingredients and toss everything together until well coated. Sprinkle the chopped parsley over the top for a final touch of freshness.

Chilling for Flavor: Refrigerate the salad for at least 30 minutes before serving. This chilling time allows the flavors to meld together beautifully.