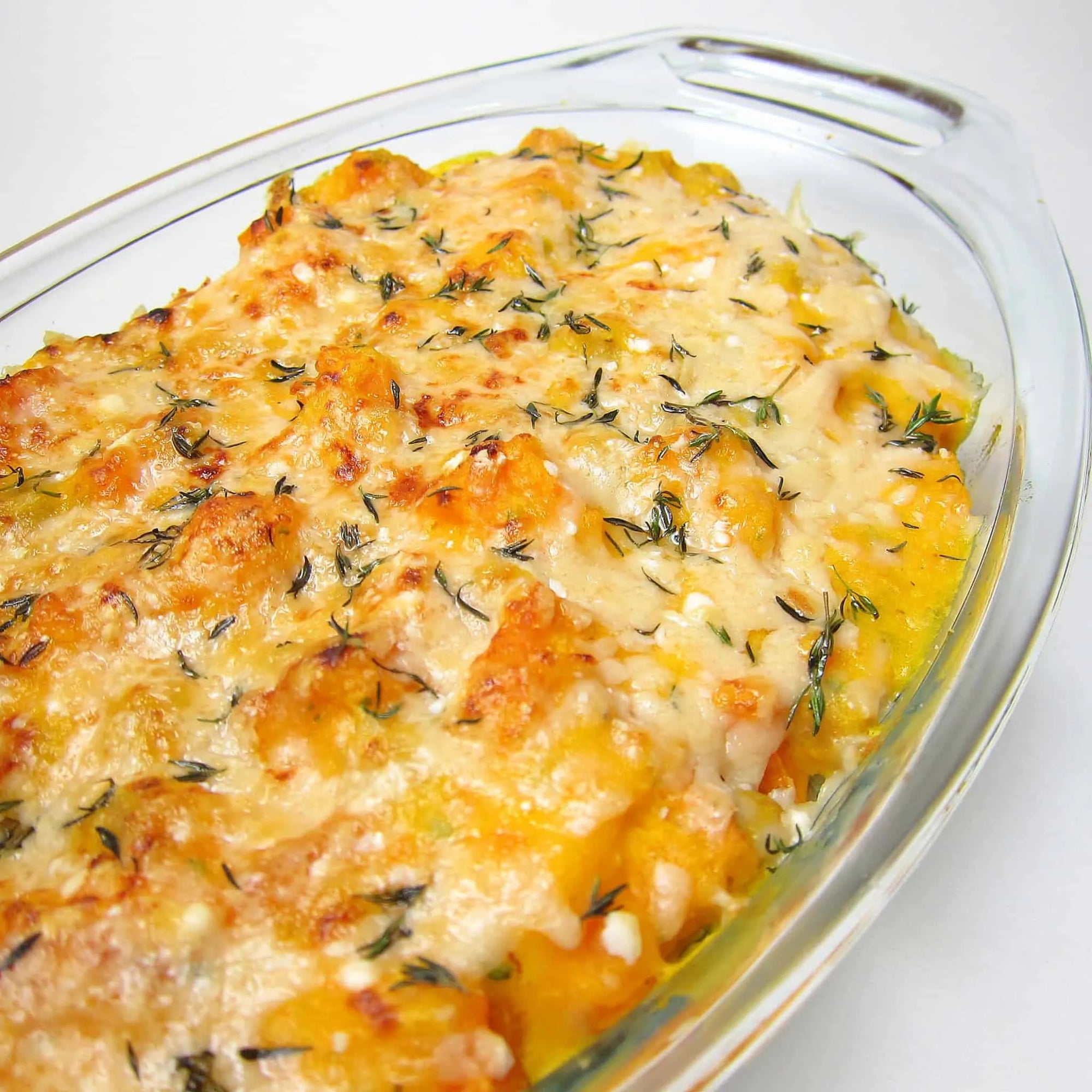 Chickpea and Butternut Squash Casserole: A Perfect Holiday Side Dish
As the holiday season approaches, our thoughts turn to warm gatherings and the delicious meals that bring everyone together. Today, I'm excited to share a recipe that has become a favorite in my kitchen – a Chickpea and Butternut Squash Casserole. This dish not only brings a burst of autumn colors to your table but also offers a delightful blend of flavors and textures that your guests are sure to love.
Ingredients You'll Need
2 cans (15-oz each) chickpeas (garbanzo beans), drained and rinsed
1.5 lb butternut squash, peeled and cubed (about 4 rounded cups)
2 tablespoons olive oil
½ cup milk
¼ cup half n half
3 garlic cloves
6-8 fresh sage leaves, roughly chopped
Salt and freshly ground black pepper to taste
2 teaspoons fresh thyme (about 10-15 sprigs)
½ cup freshly grated Parmesan cheese
A Step-by-Step Guide to Making Your Casserole
Preparation: Begin by preheating your oven to 400°F. Take a large baking sheet and grease it with a tablespoon of olive oil. Spread the cubed butternut squash and peeled garlic cloves in one layer, drizzling them with the remaining olive oil. Roast for about 15-20 minutes or until the squash is fork-tender. Once done, set aside to cool. Remember, keep your oven on!

Creating the Butternut Squash Sauce: In a food processor or blender, combine milk, half n half, roasted garlic, chopped sage leaves, a teaspoon of thyme, salt, and pepper. Add about half of your roasted butternut squash to this mix. Pulse for a few seconds until you have a smooth sauce.

Assembling the Casserole: Take a small to medium-sized casserole dish (1.5 - 2.5 quarts) and add the drained chickpeas and the remaining roasted butternut squash. Pour the butternut squash sauce over this mixture, stirring gently to ensure everything is well combined. Now, the fun part – sprinkle a generous amount of grated Parmesan cheese on top, along with the remaining thyme leaves and a bit more black pepper.

Baking the Casserole: Bake the casserole for about 10 minutes, just until everything is heated through and the cheese starts to melt. Then, for that beautiful golden top, turn on your broiler and broil the casserole for 2-3 minutes. Keep a close eye on it, as broilers can quickly take a dish from golden to burnt.

Serving: Let the casserole cool for about 10 minutes before serving. This rest period allows the flavors to meld beautifully.