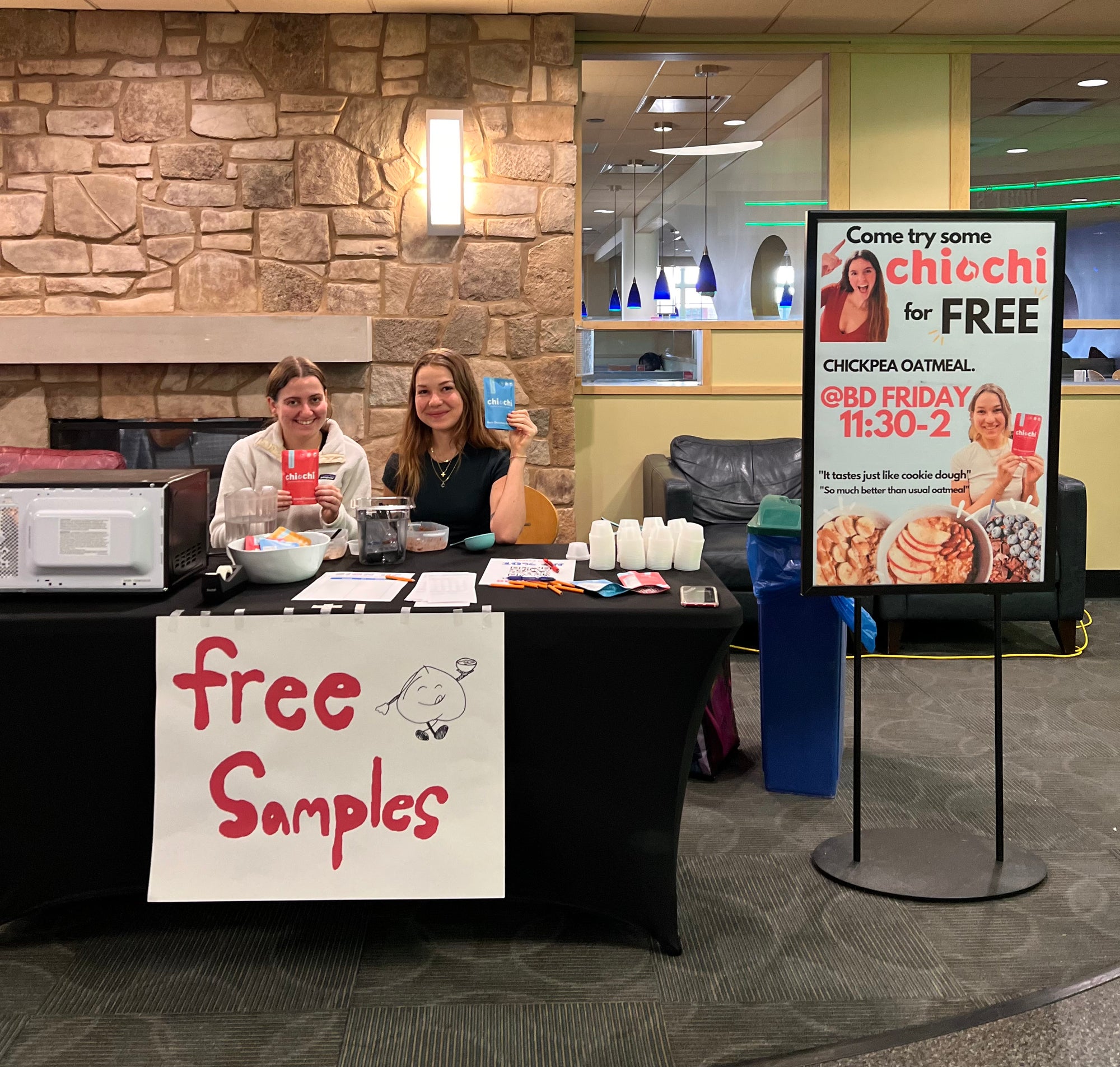 Taking WashU by Storm: A Successful Sampling Event
We were thrilled to have the opportunity to share our product with over  100 WashU students. The excitement and positive feedback from students was overwhelming and confirmed our belief in ChiChi - a delicious, high protein made from chickpeas, is better than oats. 
We were proud to hear that the students rated us an average of 9/10 overall taste, proving that our commitment to using only the finest ingredients and perfecting our recipe has paid off. The students were shocked to learn that ChiChi is made from chickpeas instead of oats.
We were thrilled to see the students' reactions as they tried ChiChi for the first time. The smiles on their faces and the rave reviews were a testament to the hard work and dedication that goes into every bag of ChiChi.
As a result of the success of this event, we are thrilled to announce that we will soon be selling ChiChi at the Paws & Go convenience store located on the campus of Washington University. This is a major milestone for us, and we can't wait to share our products with even more people.
In conclusion, our food sampling event was a resounding success and confirmed our belief that ChiChi is a food that everyone will love. We are excited to continue to share our product with the world and can't wait to see where the journey takes us next.
1 comment
What stores have your product

Jose Martinez on