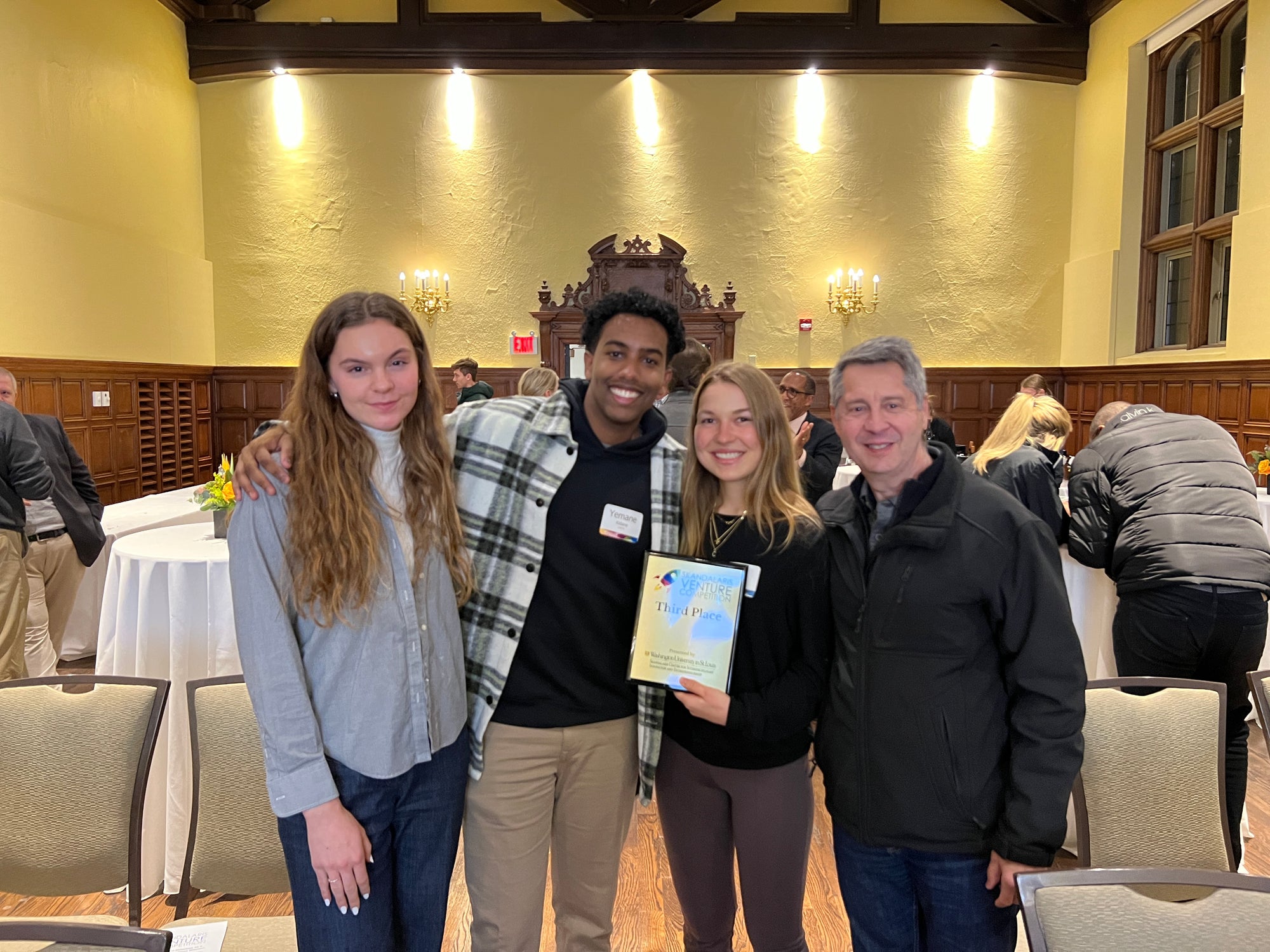 Winner of the WashU Venture Competition
The ChiChi team is excited to announce that we recently won third place in the Skandalaris Venture Competition at Washington University in St. Louis!
The Skandalaris Venture Competition (SVC) is an semi-annual event that brings together WashU entrepreneurs to pitch their businesses to a panel of judges. The competition is highly competitive, so we were grateful to be one of the few teams selected to move to the finals. We spent several weeks preparing for the final round of the competition.
Winning third place and $5k validated the hard work and dedication we had put into ChiChi, and it showed us that our concept had real potential. We are excited to continue working ChiChi and bringing our products to market.
Read the WashU official press release here. Congrats to all the other winning teams!