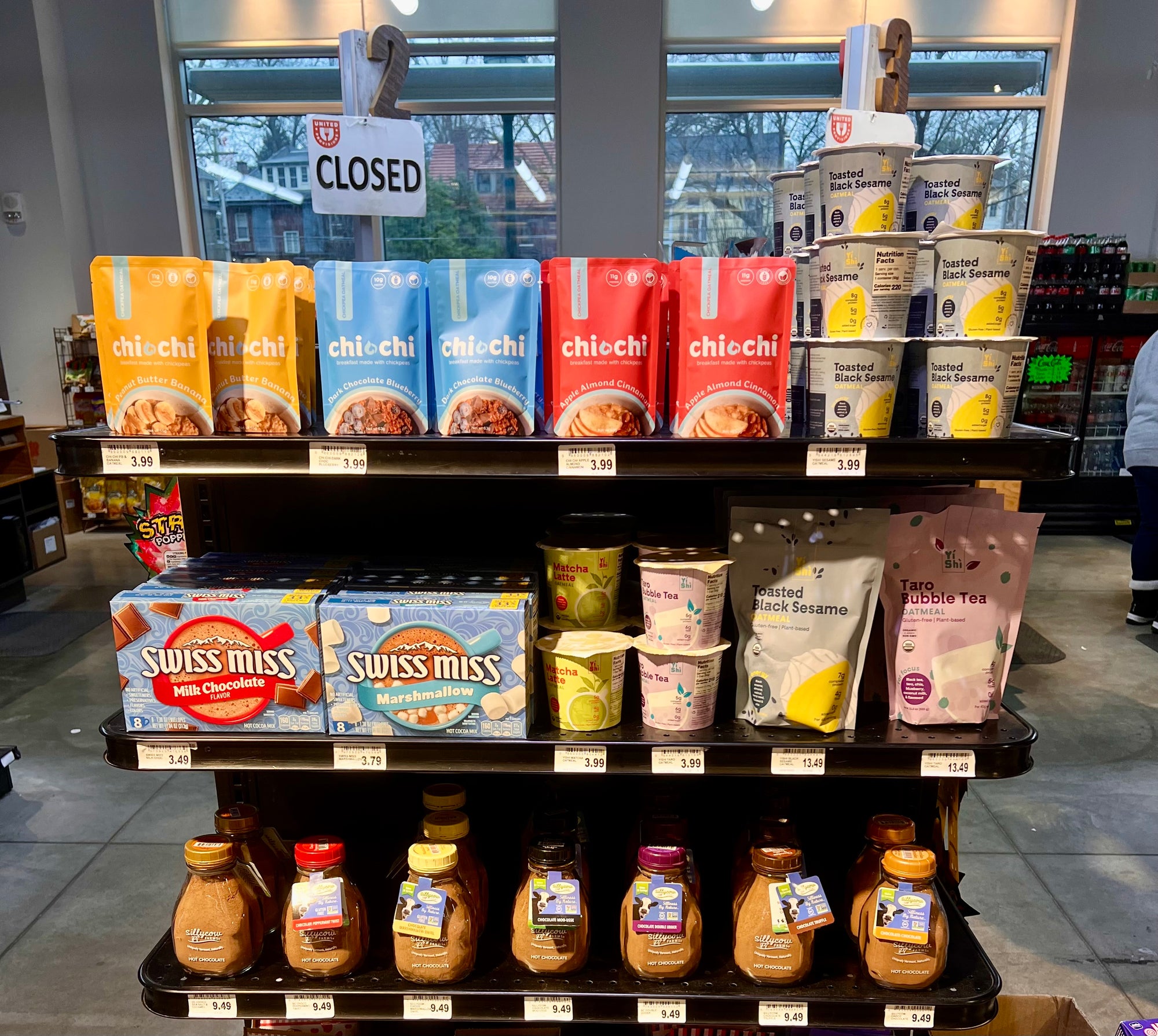 Our first grocery store!
We are thrilled to announce that ChiChi has achieved a big milestone - we are now available on the shelves of the grocery store, United Provisions in St. Louis. Our team has been customers of United Provisions since we started college in St. Louis, so this is a very special moment. 
Our team has been working tirelessly to create a product that is both nutritious and delicious. We are proud to say that our high protein chickpea oatmeal meets both criteria, making it the perfect breakfast or snack option for those who lead an active lifestyle.
We are excited about this new opportunity and look forward to expanding our brand's reach throughout the St. Louis area. We thank United Provisions for their support and belief in our mission to provide healthy and tasty food options to the community. Stay tuned for more exciting news and product releases in the near future!
More retailers coming soon! Go support us by buying ChiChi in real life!