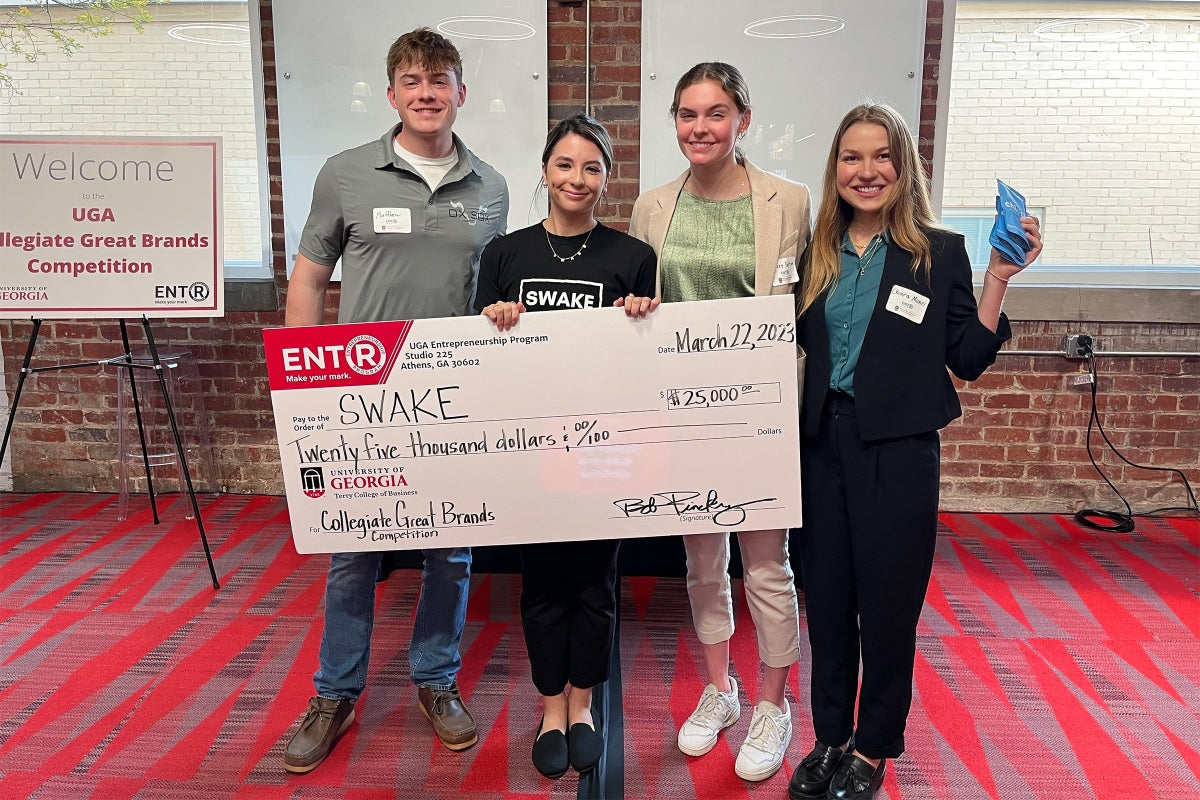 Oat-mg! UGA Triumph
Our team recently celebrated a significant milestone, securing third place at the esteemed UGA's Collegiate Great Brands Competition. This national contest gathered college entrepreneurs from around the country, and we were thrilled to showcase our nutritious and delicious chickpea oatmeal in Georgia!
Our chickpea oatmeal, a versatile and healthy alternative to traditional oats, has been gaining attention for its unique blend of protein-packed chickpeas and amazing flavors. 
Reflecting on our experience pitching, we identified three key takeaways that will shape our future endeavors:
First Impressions Matter: Present samples to judges before evaluation, ensuring they can fully appreciate our chickpea oatmeal's taste and texture. We learned a tough lesson in Georgia!

Leverage Media Exposure: Utilize news outlets to reach wider audiences and share the benefits of our innovative chickpea oatmeal. News stations are always looking for interesting stories!

Georgia is awesome: UGA's campus, the people, and business program are insanely impressive. We were so happy to be there. 
In conclusion, we are incredibly grateful for the opportunity to participate in this prestigious competition and to share our passion for chickpea oatmeal with Georgia. We look forward to applying these valuable insights to continue growing our brand and making a positive impact in the world of healthy and sustainable food options.
Check out UGA's article