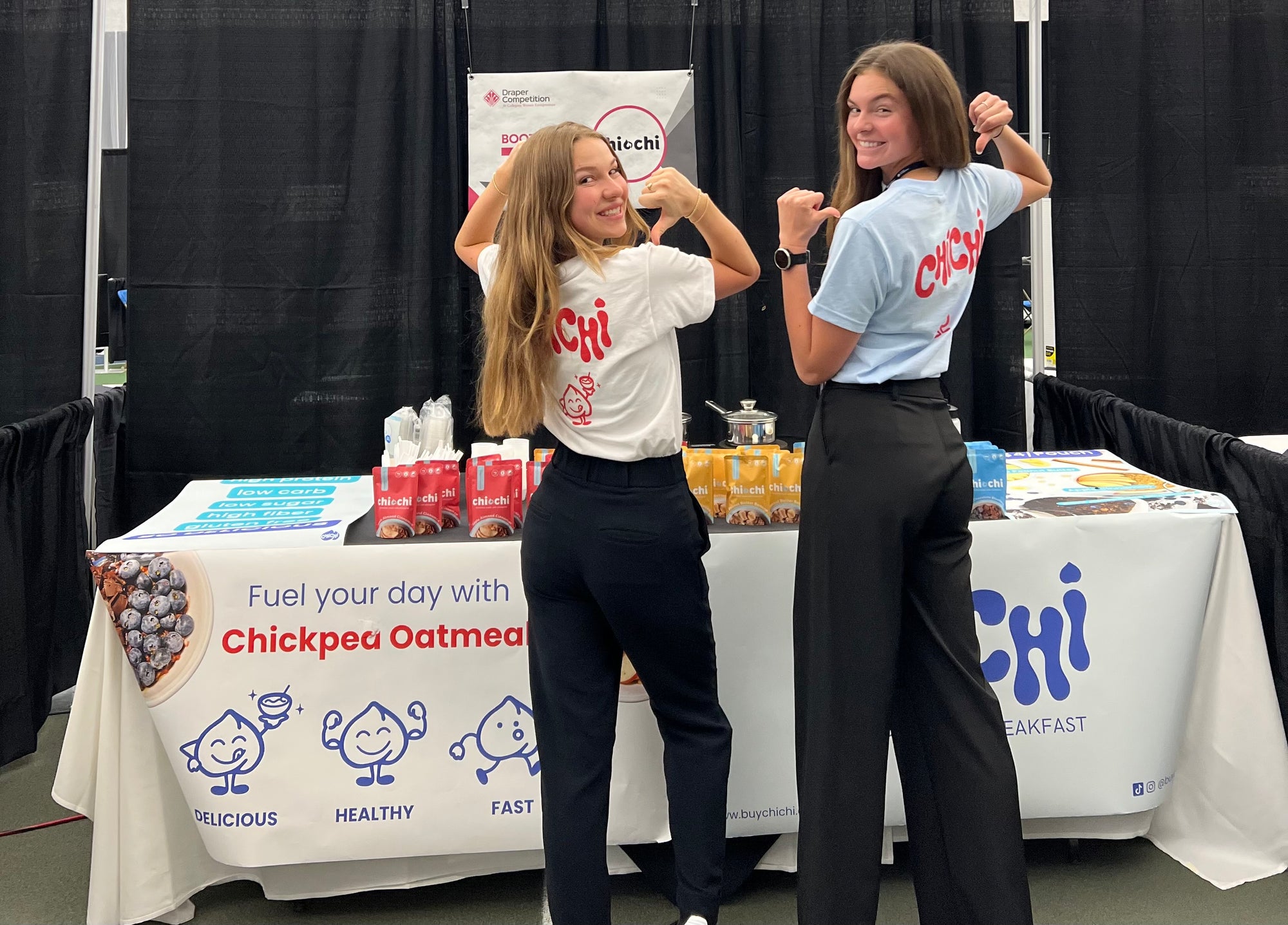 ChiChi wins $10k in Massachusetts
We did it! We are beyond thrilled to announce that our chickpea oatmeal startup has emerged as a winner of $10k at the Draper Competition in Northampton, MA. Our journey has been nothing short of a rollercoaster ride, filled with passion, chickpeas, and a few rule-bending moments. Here's a behind-the-scenes look at how we won the competition and what we plan to do with the prize money.
Our team arrived at the Draper Competition with high spirits and even higher hopes. We knew that the competition was going to be fierce, but we were determined to showcase the potential of our innovative chickpea oatmeal. We spent the entire day cooking up our delicious product, ChiChi, to give to visitors and share our vision.
Despite being on the Whole30 diet, Tim Draper himself couldn't resist trying our ChiChi. His enthusiasm and willingness to break his diet restrictions for a taste of our creation was truly an honor and a testament to the irresistible appeal of our chickpea oatmeal.
Amidst the culinary adventure, we indulged in the smorgasbord of chickpea delicacies made available by Smith catering. There was the garbanzo bean food truck, the chickpea tofu, and so much more! It was a chickpea lover's paradise, and we couldn't help but feel right at home.
In our excitement, we may have bent the competition rules a tad. We couldn't resist offering samples of our scrumptious ChiChi to the judges, even though that wasn't allowed. This almost led to our disqualification, but fortunately, the judges were lenient and allowed us to continue (because it was so delicious).
Winning the Draper Competition for Women has given us the much-needed financial boost to continue our mission. With the prize money, we are now one step closer to a world where people eat chickpeas instead of oats. We are determined to revolutionize the way people think about breakfast and make chickpea oatmeal a household staple.
Our sincere gratitude goes out to the organizers and judges of the Draper Competition, as well as everyone who supported us along the way. We are proud to be part of a community that celebrates and empowers women entrepreneurs.
Our victory at the Draper Competition is just the beginning. As we embark on this exciting journey, we look forward to sharing our passion for chickpea oatmeal with the world. Together, let's embrace the power of chickpeas and create a healthier, more sustainable future for all!
1 comment
Girls, you are making it difficult to order your product. I tried Straubs and they don't have it. Where can I but your product. If you have a list send it please. Congrats on your business …you go girls!

pat ackerman on